Illuminate is a bright, fresh studio salon near Annapolis, focused on the craft of hair care, cutting, coloring, and styling. Our experienced stylists offer consistent, up-to-date skills and a warm, open approach to collaborating with our clients, making sure you will always leave with gorgeous results, tailored to fit your needs, and that lit from within feeling you get when your outer beauty is reflecting your inner beauty.
Our Team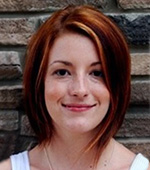 Jessica Schwarz
Owner/Senior Stylist
I am the proud owner of Illuminate Salon, which opened in 2013. The concept began as soon as I graduated from The Temple, A Paul Mitchell Partner School in 2007, where I got my head start in the beauty industry. After a few years gaining experience with my technical skills in hair cutting, coloring, and styling, I became an educator for Davines, an Italian luxury hair care company. Being an educator meant traveling, spending time getting to experience varying types of salons, and interacting with stylists from all over. Those four years of educating were invaluable to me, and gave me the knowledge and confidence necessary to open my own salon. As a stylist, I most enjoy color; creating a flattering, easy to maintain look using balayage, color melting techniques, and careful formulation, while also integrating the best cut to match, is so much fun! My vision for Illuminate has been coming to life in the relationships we've built with our clients, the quality team members I've had the pleasure of working with, and the fantastic results we get by putting our skills and education to work. When I'm not at the salon, you will find me cuddling with my dogs, watching the latest episodes of my favorite shows, and enjoying good food with good friends.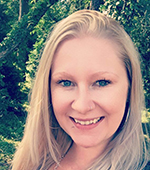 Jessica Miller
Stylist
After obtaining my cosmetology license in 2010, I've been exploring this amazing industry and all it has to offer! I love trying new things and staying educated on the latest techniques and trends. My passions for doing hair span across all aspects, including color, cut, and styling. One of my strengths is in formal styles; I can make you polished and picture-ready in no time! I've been told often that I have a gentle touch, a skill I pride myself in to encourage maximum relaxation. Making my clients feel good about themselves is the best part of my job; watching someone light up as they look into the mirror makes me so happy that I get to do this every day. After hours, I enjoy playing with my pets, watching a good scary movie, and relaxing with some candles and a nice cup of tea.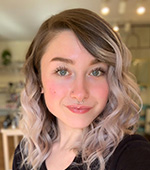 Lindsey Whitaker
Stylist
My passion for the beauty industry began at a young age while growing up in a family of cosmetologists and spending time in my grandmothers salon. I realized that being a part of this world was something I really wanted to do so I attended school at The Temple, A Paul Mitchell Partner School in Annapolis and obtained my license. My skills have grown and so has my love for color, especially blonding and big transformations. I enjoy taking my time with my clients to provide the optimal pleasant and relaxing experience. When I'm not in the salon, I love playing with my cane corso puppy Moose and relaxing with friends and family.
Diana Martin
Stylist
Art has always been a passion of mine, especially painting, and so I was inspired to apply this talent to a different canvas, hair! I see hair as a piece of art that you wear every day, and I love to be able to create a look for each client that makes them feel confident and beautiful. After graduating from The Temple, A Paul Mitchell Partner School in 2017, I became part of an industry that always excites me with its ever changing trends and new ideas. Whether it's a cut, balayage, or vivid color, I'm up for trying anything my clients are inspired by. When I'm not creating in the salon, you'll find me hanging out with my cats, Mike and Luna, and playing video games.